Summer is the perfect time for experimenting with new a technology (or two, or three?), and assessing if the new technology will have a positive impact our day to day routine.  This summer I am experimenting with two technologies, both of which provide a platform that could enhance my ability to communicate with my students.  Maybe I'm the only one that struggles with this, but I have a difficult time getting my students to respond to my emails in a timely manner.  If ever, for that matter!  Hopefully my experiment with Voxer and Vsnap will provide some valuable insight into new ways I can engage my students.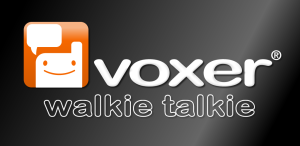 Voxer has been around since May 2011, but I didn't learn about the platform until a few months ago.  Essentially, Voxer can turn almost any smartphone into a push to talk device that keeps a running log of the conversation.  The app also provides users with the technology to send audio, picture and text messages to one person or an entire group.  I can envision several use cases for this technology, but my first experimentation occurred with my Summer CAP mentors.
The 2013 summer mentor team was interviewed and hired during the spring semester, and eventually the students transitioned home for a few months after the end of the semester.  In an effort to keep in touch, I used Voxer to facilitate a virtual book club where we discussed Carol Dweck's book "Mindset".  Anecdotally, the experience using Voxer was positive, but I won't know for sure until I assess each mentor's experience.  You may be asking, "why don't you just use Facebook or Twitter to facilitate this type of experience?"  Well, to be honest, I AM asking myself those types of questions.  In all reality, I may only end up using Voxer to supplement my communication, not replace an existing tool.
Voxer is available on two different levels, Voxer Free Version and Voxer Pro Business.  The professional plan boasts an impressive list of features, but I am more than satisfied with the free version of the software.  The smartphone app can be downloaded in Google Play, iTunes, and the Windows app store.
Vsnap is an interesting technology that was introduced to me at a social media seminar I attended at Umass Boston.  Essentially, Vsnap offers a platform where users can create 60 second videos and share them via email or social media.  This is a great tool for college recruitment, or sending personalized messages to current students.  One feature that I really like  is the built-in assessment/analytic tool.  The Vnsap dashboard provides rich insight into which email recipient has viewed each video, and how they felt about it based on their video feedback.  After receiving the Vsnap, the recipient is prompted to provide feedback so they can let the sender know how they felt about the Vsnap.  The platform also tallies the total number of people that have viewed the video, and makes this data visible to the sender.
Yesterday I recieved an email notification from the Vsnap team informing me that they will be releasing a paid version of the software on July 15th.  As a "solo business", I could totally justify spending $3 a month for these robust features.  That being said, I still need to assess the impact that the technology is having on my student engagement.  If it's not working, I can spend $36 somewhere else.
The Vsnap app  is available for download on Google Play and iTunes, and there is also a web based platform for non-smartphone users.  I would also recommend that you connect with the Vnap team on Twitter, especially Trish.  She's a rockstar, and will send you a Vsnap as soon as you follow her!
What about you?
I have only scratched the surface, and there are probably much deeper use cases for the technologies mentioned above.  How are you using Voxer and Vsnap?  What are some of the tools that you use to engage students?  If you like my stuff, feel free to subscribe by submitting your email in the form to the right.
See you soon!
E