*Disclaimer*
As you begin reading this post, it will become blatantly obvious that the content doesn't pertain to student success or enrollment management. Before you jump off the page, bear with me. The content applies to a diverse array of contexts, yours included.
Natural Product Expo West
ExpoWest provides a venue for folks working with all natural and organic ingredients to showcase their products to a vast array of people. My friends at BeardBalm LLC attended the expo this year, and I was able to follow along virtually by engaging with folks on their behalf via social media. Before the event began, I made sure to create an IFTTT applet that aggregated Twitter data for Tweets containing the #ExpoWest2017 hashtag. As of March 13th at 1:00 pm, there were 3,663 Tweets shared that contained the #ExpoWest2017 hashtag.
Top Tweeters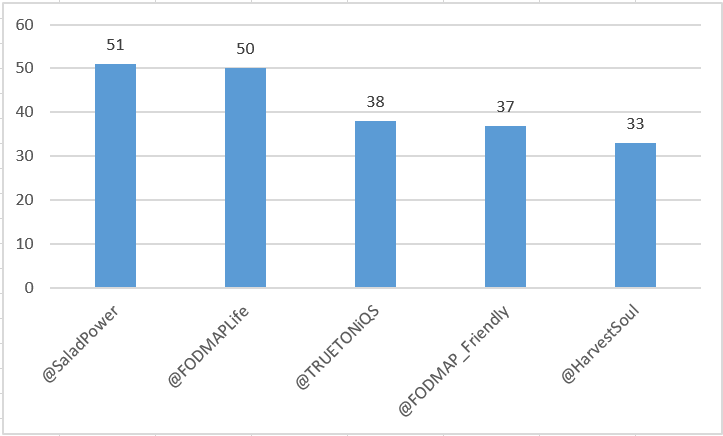 More than Tweets!

Twitter can (and should be) be more than a one-way communication channel for businesses. However, if you take a quick scan of your Twitter feed, you will probably notice a lot of outbound communication with very little back and forth engagement. This phenomenon validates a lot the negative feeling that business owners have towards social media because most businesses owners don't have the time to sift through the white noise. Luckily entrepreneurs can use tools like If This, Then That to gather Twitter data autonomously to bypass some of the garbage Tweets. There are some limitations to IFTTT, and I would encourage you to connect with me so we can dig deeper and discuss your unique situation.
Analyzing the Data
The amount of data that IFTTT mines can be overwhelming, and it is virtually impossible to make sense of it all without a strategy in place. As I stated above, the #ExpoWest2017 data was mined for a company that creates a product to maintain a wide variety of facial hair configurations. Using the questions below, I was able to contextualize the data and develop a strategy that made sense for Beard Balm.
What Twitter users are mentioning @BeardBalm in their tweets?
Are people including terms like beard, mustache, facial hair, beard balm, etc in their tweets?
Who are the most active Twitter users?

Are they potential retail partners?
Are they bloggers?
How can I add value to them?

Are there any common themes popping up within the body of tweets?
While this list is not exhaustive, it does provide a good starting point. As the tweets are analyzed, additional questions may pop up. If you would like to get your hands on the raw Twitter data from ExpoWest2017, just fill out the form below. Upon filling out the form, you will receive a follow up email containing download instructions.
Moving Forward
My approach for ExpoWest2017 was fundamentally flawed and I missed a fairly large data set. Next year, I will be sure to include the event hashtags in the search query to best optimize our efforts. Prominent Twitter users attending the event may also be included in the search query, but that remains to be determined.
What events do you have coming up? Is there a specific context that you would like to learn more about? Post your questions in the comment section below, I would be happy to work with you as you develop your strategy. PS: As you look through the data, you'll probably notice that
@BeardBalm
didn't make the ExpoWest2017 Top-5 List. That's ok, we were actually #6.