This morning, CVrite contacted me via the Quincy Tutor Network, and asked me if I could help spread the word about their resume building service.  I don't typically respond to these types of requests, but there was something intriguing about the email that was sent.  Truthfully, I hoped the product was going to be a helpful tool that could share with my college students.
As I clicked through links, I found myself landing on a relatively simple homepage that appeared easy to navigate.
After landing on the homepage, I proceded to +1 the homepage to procure the CV template document, and the folder soon appeared in my download folder.   I clicked through the files, and was impressed to find 87 CV templates.  Each template was saved as a Word document, making the document relatively easy to customize.  Quantity does not trump quality, and I was a bit underwhelmed by the template options available.  A vast majority of the templates were formatted the same, and differed only in color scheme .  Maybe I'm a CV snob, but I prefer that my CV contain a little of my personality and the aforementioned  templates limit that possibility.
The downloaded files also included an eBook, a key words document, and directions on how to build your cover letter/resume.  All three are adequate tools for folks entering the workforce or those that want to have a baseline revival of their CV.  I was intrigued, however,  to find the address for the US Department of Labor statistics in an eBook provided by a UK company.
CVrite offers another feature where registered users can create/host/share a CV on CVrite website.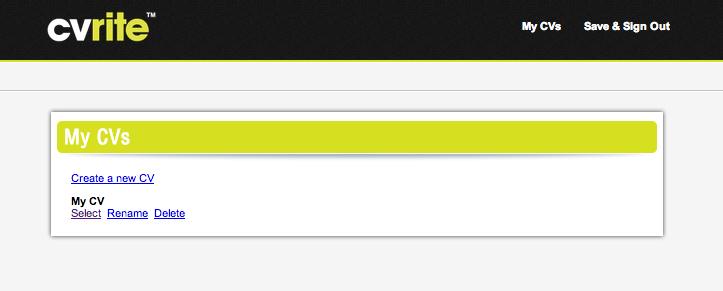 The interface is easy to navigate, and CVrite will populate all of the user's information into the CV template.  This option limits each user to three template options and minimal formatting options.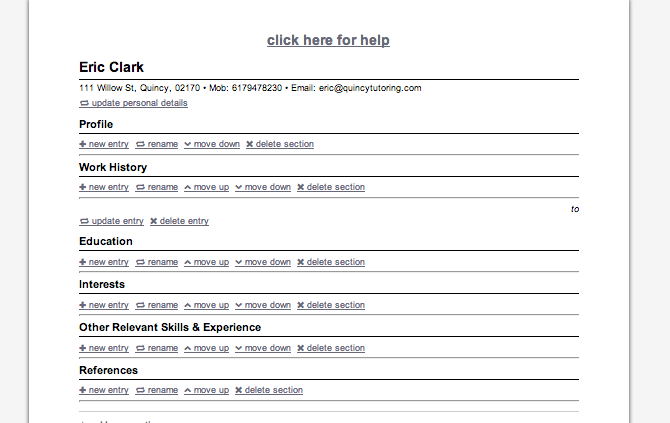 It is true, I know very little about the resume process!  But that's ok, my friend Walter Akana can provide deeper insight!
"I've done LOTS of resume/CV work and am not a fan of templates. They are too often limiting in what they allow for content, and leave little room for document design. And frankly, very often a CV/Resume prepared on a template looks like it!! 

By the way, the sample CVs they posted have a common fatal flaw: they are responsibility driven… Accomplishment driven career documents are superior to this!!"
                                  Walter Akana
Walter also recommended that I read  "Resume Style 2012", and I wanted to pass it along to you.
Connect with Walter and experience his brilliance first hand.  You can do this by visiting his website and following him on Twitter.
My friend Jyri Paavilainen also had some great things to say, but he wanted to make sure I communicated that he does not claim authority in this arena.  Be sure to connect with Jyri on Twitter, and tell him I sent you!
"Personally, I feel that the traditional CV is not really well suited to the function that it's supposed to serve. Also, if you plan to send out a carbon copy of your CV to several potential employers, you're doing yourself a disservice."  
                           Jyri Paavilainen
Not everyone has access to great career coaches, and CVrite provides helpful tools that will educate folks on the basic structure of the traditional CV.  Take creative license and modify it as you see fit, and don't fall into the one size fits all trap. I will be referencing the tools provided CVrite, as well as several other resources that are available online when updating my CV this summer.  Think critically about the information you consume, and make sure you own it once you commit to the implementation.
And yes, I will be sharing CVrite with my students!  Why not use this as a tool for engaging in critical thinking and analysis?
Have you used this service or something similar?  Please share your experience!
Thanks for reading!
E